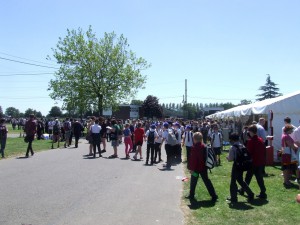 I took part again this year in the Big Bang Stem Science Event at South of England Show Grounds. I took a display that looked at how Shoreham Beach Local Nature Reserve is connected to the global ocean system and how Shoreham Beach may be impacted by climate change, sea level rise and other global issues. Friends of Shoreham Beach member Jacky Woolcock, helped at the event again this year.
Science is making a great come back in the South East and attendees this year reached 7000 pupils and teachers. The display looked at how our marine character Ed the Bear (based at Shoreham) has been visiting 'real' scientists around the world to find out how we benefit from the oceans, which includes our climate and weather, 50% of our oxygen, freshwater, food, new medicines, wellbeing and much more.

The display included some science experiments. An experiment demonstrated how the thermohaline circulation helps to control our climate and weather. Another focused on thermal expansion – how climate change is warming the ocean which causes it to expand contributing to sea level rise.
We also demonstrated how an increase in atmospheric carbon dioxide is making the ocean more acidic threatening corals and shellfish. We also had an activity to help demonstrate the problem of micro plastics in the ocean.
The display is all about how we are part of the global ocean and how global issues might impact our beach at Shoreham.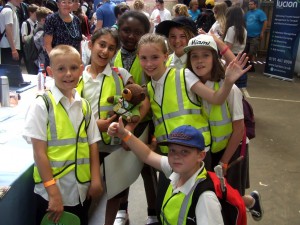 You can find out more about this event at
Big Bang Stem Science
and more about Adventures of Ed the Bear at
One World One Ocean Adventures of Ed the Bear